Listen to or download this article: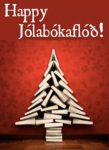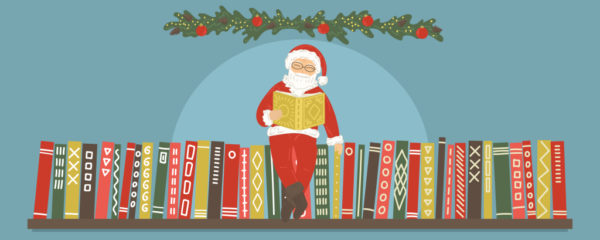 There is a beautiful Icelander holiday tradition that we are growing quite fond of here at Chanticleer.
Jolabokaflod or  Yule Book Flood  happens once a year on Christmas Eve in Iceland. The flood begins with the release of a catalog of new publications from the Icelandic Publishers Association. And it is distributed FREE to each and every Icelandic home.  The majority of books sold in Iceland are sold from September to early November. Of course, these books are in print. E-pubs are not given.
The Icelanders even have a popular TV show, Kiljan, that is entirely devoted to books. Authors appear on prime TV shows. Book readings and author events are treated like rock star events. 
"In Iceland book lives matter in every sense of that phrase: The shelf-life of the book, the lives in the book, the life of the writer and the life of the reader. God bless the Jolabokaflod." ~Hallgrimur Helgason
To an Icelander, the very best Christmas present is a book! This tradition hails from WWII when many items and food were rationed.  These sentiments may always have existed, in one way or another, since Icelanders have been saga-nerds for thousand of years. 
Loved ones gather – perhaps virtually this year – and gift one another books. What happens next? They spend the night reading together. What a delightful holiday tradition!
We thought you might like to see some of our top holiday-themed books – just in case you would like to have your own Jolabokaflod…
So, snuggle in and preview some of our favorite books for the season. Let's share some book love!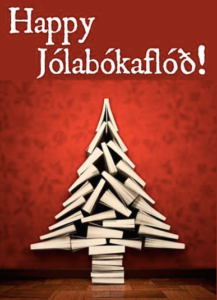 Happy Holidays to you and yours!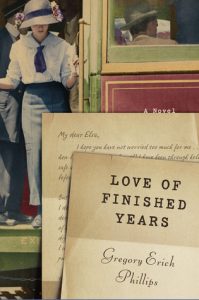 From the riveting opening that takes place in NYC's Lower East Side's sweatshops until its gripping conclusion, this enthralling novel vividly portrays the desperate times of German immigrants landing at Ellis Island in 1905 in search of a better life. Love of Finished Years by Gregory Erich Phillips is one of Kiffer Brown's favorites for the holidays. She cites the novel's heartwarming WWI Christmas Eve scene that takes place in the trenches in the heat of battle as unforgettable.
---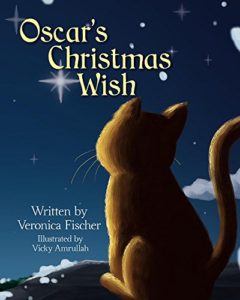 Since it's Christmas time, clever Oscar decides to write a letter to Santa and ask for the spots he so desperately wants. Fearing his request won't reach the North Pole in time, Oscar decides to take it there himself. He meets many a character en route and learns some new lessons. A beautifully illustrated and wonderfully told children's Christmas story of the importance of being yourself. Highly recommended.
---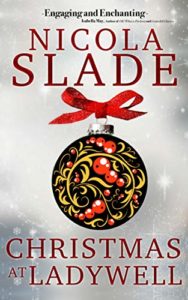 With the loveliest prose and sharp humor, Slade offers the best Christmas gift for her readers with this gem of a book. Whether it's 1390, 1543, 1825, or the present day, there's a mystical sisterhood at Ladywell that bridges time, a linking of strong women who tend home and hearth and pass on the secrets of the land. The past re-emerges into the blissful bustle of Freya's current life as she learns of a family connection with King Richard III. Is this connection tied to a future event? Will the secrets of the past travel to the future?
An exquisitely written English tale set for Yuletide cheer. A book to curl up with during the holidays. Highly recommended.
---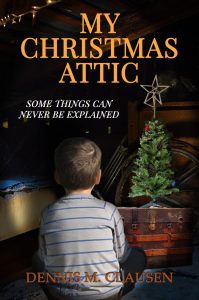 For anyone who's ever fought a battle and held onto the promise of hope, here is a heartfelt story of a boy whose endless desire for Christmas changes not only him but his entire world. This story has the makings to be a seasonal classic! Plausible fantasy with a clear connection to our national past composed by a practiced wordsmith, My Christmas Attic can be appreciated as a classic seasonal saga with a cinematic quality that speaks of broader possibilities.
---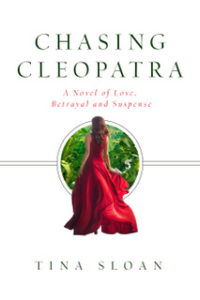 Cleopatra's lustful affair with young Jake Regan becomes more complex as she discovers his presence in Hawaii is due to a Christmas holiday vacation with his (Norman Rockwellesque) family. Mother and his two brothers have arrived. Jake's dad is expected to arrive at any moment from yet another far-flung business trip. But the coup d'état is that Jake's longtime girlfriend, who also is en route, is expecting wedding bells to be announced at the gathering. It becomes obvious that Cleo and Jake's unrelenting passion will have an impact on the Regan family. 
A steamy, fast-paced suspense novel that will take you on a get-away armchair vacation to Hawai'i!  
Combining a romance novel with a thriller is not easy, but Chasing Cleopatra delivers the goods with plotting as intricate as a silver spider's web.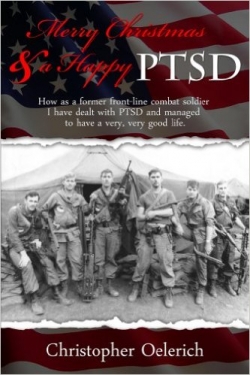 Merry Christmas and a Happy PTSD by Chris Oelerich is highly recommended for those who suffer from PTSD, for the family members and friends of those who suffer, and for those who are simply interested in having a greater understanding beyond what is reported in the popular press about this debilitating disorder. Oelerich's methods to overcome PTSD are plain-spoken and practical, with an overall message of optimism for those with PTSD.
This is a very personal, no-holds-barred, yet ultimately, empowering discussion of PTSD and its effects on those who suffer from it. The author hopes that Merry Christmas and a Happy PTSD will be used as a tool to reduce PTSD symptoms in others who suffer from it so that they, too, can live healthier and happier lives.
---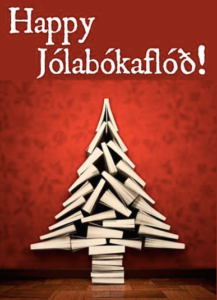 We wish you a very merry and warm Holiday Season!
If you would like to read more book reviews to discern the perfect selections for your own Jolabokaflod click here to read more Chanticleer Book Reviews!
If you think we should include your book (must have been reviewed by Chanticleer Reviews) in this article, please email us with the title, your pen name, and the pages that have the holiday scenes.