Listen to or download this article: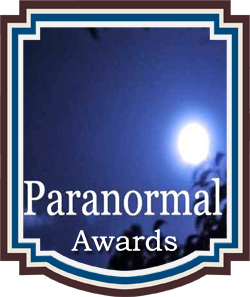 Chanticleer Book Reviews is honored to announce the First Place Category Winners for the PARANORMAL  AWARDS 2014 for Supernatural Powers and Paranormal Fiction, a division of Chanticleer Blue Ribbon Writing Competitions.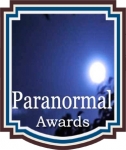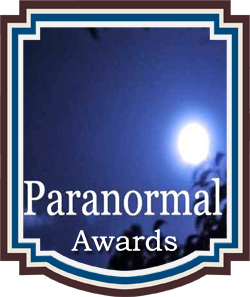 The PARANORMAL Awards recognize emerging new talent and outstanding works in the genre of  Supernatural Powers  and Paranormal Fiction. The First Place Category Winners will be recognized at the Chanticleer Authors Conference and Awards Gala held in late September 2015.

Congratulations to The PARANORMAL FIRST PLACE Category 2014 Award Winners:
Blended Genre: Ann Charles for An Ex to Grind
Urban/Edgy:  Stephen Cost for The Fall  
Contemporary Gothic: Linda Watkins for Mateguas Island  
Time Travel/Shifts: Norman L. Johnson  for Disappeared
International Thriller: John Trudel for Raven's Run
YA:  Alan Burke for Jesse
New Adult: D.L. Koontz  for Crossing into Mystic
Angels and Demons: Lisa Voisin for The Angel Killer
Legends and Lore: Nikki Broadwell for Just Another Sunset
Adult Paranormal: Jennifer Kohout for Storm
Supernatural/Mystery: Sara Stamey  for Islands 
CONGRATULATIONS!
To view the 2014 PARANORMAL Finalists whose works made it to the short list, please click here.
Good Luck to the PARANORMAL First Place Category Winners as they compete for the CLUE AWARDS 2014 GRAND PRIZE position!
The 1st Place Category Winners compete for the PARANORMAL AWARDS 2014 GRAND PRIZE position. The 2014 PARANORMAL category winner was announced at the Chanticleer Authors Conference and Awards Gala in September 2015. See the Grand Prize Winners.
The deadline for The PARANORMAL Awards 2014 was October 31, 2014.
The deadline for The PARANORMAL Awards 2015 is October 31, 2015.
GRAND PRIZE Overall PARANORMAL  Awards 2013 Winner was:
To view the 2013 PARANORMAL Award Winners, please click here.
To enter the 2015 PARANORMAL  Awards, please click here. The deadline is October  31, 2015.
To enter your work into a Chanticleer Writing Competition, please click here. 
CBR's rigorous writing competition standards are the reason literary agencies seek out our winning manuscripts and self-published novels. Our high standards are also another reason our reviews are trusted among booksellers and book distributors.Chanticleer Book Reviews & Media, L.L.C. retains the right to not declare "default winners." Winning works are decided upon merit only. Please visit our Contest Details page for more information about our writing contest guidelines.
Please do not hesitate to contact Info@ChantiReviews.com with any questions, concerns, or suggestions about CBR writing competitions. Your input and suggestions are important to us.
Thank you for your interest in Chanticleer Book Reviews international writing competitions.