Listen to or download this article: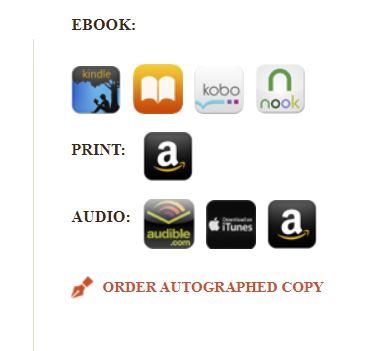 Tips to Selling More Books Online from Kiffer Brown
Part Three
Keep on Writing! You need a back list of books to in order to do real promotion efforts such as using BookBub or Book Funnel where you give away (or for 99 cents) the first in a series to get readers hooked into your series and your works. These platforms do a lot of marketing and have subscribers that do email blasts promoting books that they accept along with an active web presence along with professional search engine algorithms (Google, Bing, Firefox, etc.).
Published a short story or novella to give away on Bookbub or Book Funnel– a prequel perhaps to get readers hooked. Robert Dugoni did this with The Academy  that comes in at 44 pages. This is a great way to hook readers into your character. Or Hugh Howey's Wool that came in at 12,000 words (60 pages). Make sure that the cover is strong and compelling.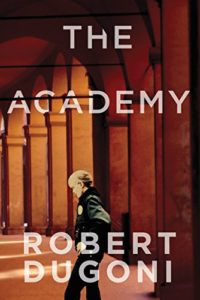 Yet another short story that launched an author's career is The Witcher, a short story by Polish author Andrzegj Sapkowski in the late 1980s. Fast forward to 2020 to see his works turned into the The Witcher TV series on  Netflix. The company said the series with its 76 million households was the most watched television series on Netflix. I will not even go into Fire in the Hole short story series  by Elmore Leonard launching the Justified TV series.
Ann Charles, USA Today Bestselling author, supplements her five (at my last count) novel series with short stories. Some are seasonal (winter holidays, Halloween, summer reads). Ann says that it is a great way to hook new readers.
ALL social media posts, Tweets (Oh how I despise clicking on a tweet to just ending up on an Amazon selling page!– How rude!) guest blog-posts, emails, ads, marketing materials should direct readers to your website –NOT to the Amazon page where your book is for sell. Or let me put it this way: Your Website is Your Internet Business Portal.  Amazon is not.
Meanwhile, get your books out on as many platforms as possible and create links on your website to each selling platform. Give your readers a choice of where to purchase your work.

Bookchain.ca — securely sell ebooks directly from your website and receive the largest amount of royalties possible. Funded by Canada Media.
PublishDrive – E-book, audio, print books. To reach global markets and the Asian markets. REMEMBER that there are more Asians who speak English than North Americans or United Kingdom people who speak English. PublishDrive is based out of Budapest, Hungary. They have a great relationship with CCP's (China) Amazon equivalent. They also coordinate with Amazon and GooglePlay. They have worked out many of the bugs that they had early on.
LuLu.com – retail distribution to 40,000 retailers, schools, and libraries. Based in North Carolina. They restructured and reorganized. May 19, 2019 LULU sent out a press release stating that they have paid out more than $100 million US dollars in royalties to authors.
Ingram – based in Nashville, TN Ingram Content Group has the publishing industry's largest active book inventory and Ingram is the world's largest wholesale distributor of books.
Scribd – Online subscription base — the Netflix of ebooks and audio-books
Google Play – Billions of Users ( Don't overlook this market)
Amazon – Kindle (nuff said)
KOBO – ebooks and audiobooks to reach markets outside of North America such as Europe, Japan, — based in Japan and Canada.
Barnes & Noble 
Smashwords.com – one of the first platforms for selling self-published books – 2008
Payhip.com – based in London, U.K. integrates blogs, ebooks, merchandise
Books.Apple.com
Audible.com for audio books
tolino – mytolino.com – German based with Global Reach. PublishDrive lists Tolino as one of their selling platforms that they coordinate with.

The exception to this is if your book is participating in Amazon's KDP Select program. This program grants Amazon exclusivity to the books that are enrolled in it.
Interesting to Note:  Beyond being the world's preferred common language, English is also an Asian language in both a demographic and an official sense. Asia has approximately 800 million English speakers, which in effect means it has far more English speakers than the entire Anglosphere. ABC News Australia 
Make sure that each one of your selling platforms' book pages' information  is current and compelling to read.
Pay attention to BISAC codes, meta-data, tagging, and other digital information describes your work on the Internet. Each code does matter! Link below.
The COVER! Again — the cover must compel your targeted reader to click on it in less than three seconds. Make sure it is powerful! And BookBub is ALL ABOUT the COVER. If you want to get considered for their program, make sure that your cover is in tip-top form. Good enough will not do.
WEBSITE Housekeeping
Make sure that all the platforms where your books are for sale have working links.
Below is a copy and paste of how award-winning author of fantasy fiction, Susan Faw, does this:

Or USA Today Bestselling Author Ann Charles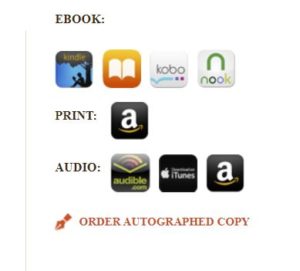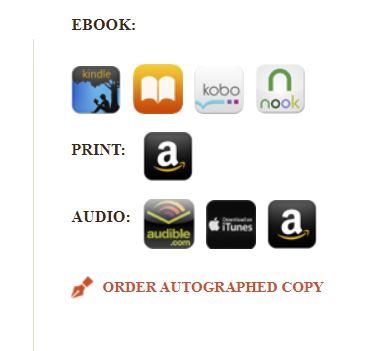 Or international bestselling author J.D. Barker's website's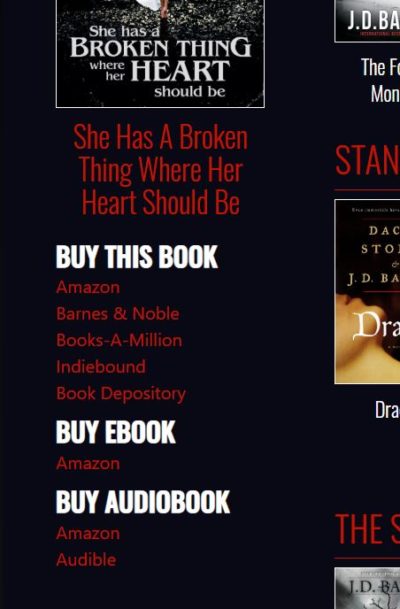 2. Have you updated your website with your latest awards, book blurbs, reviews, honors, and accolades and happenings?

3. Are you keeping your website current with what you are working on—your work in progress? Your own contests events and the winners? Your book club appearances? Your ZOOM events? Your working links to your social media pages? IS your SUBSCRIBE to AUTHOR'S  NEWSLETTER easy to use or does it ask for to much (I run into this all the time–then I pass on subscribing).
4. Have you included and listed where and when you have been interviewed, blogged? podcasted? ZOOM chats/rooms? Facebook events?
5. Do you have a section that allows your readers to become acquainted with you? Do you like board games? Do you paint? Do you grow lavender? Do paint action figures? Do you love to bake? Are you a photography buff? Does your photo and your bio description reinforce your author branding?
KIFFER's advice:  Remember that you can sell a short story or novella for 99 cents or a full-fledged novel for 99 cents.

Think about what kind of backstory that is in your novels that you could turn into a short story to use as another prong of your marketing and promotion strategy. Potential readers may be more apt to spend time reading a short story to try out a new author than committing to a novel...just something to thing about.  Click here to read more on Short Stores and having an author career. 
Click here to find out more about Chanticleer's Book Awards for Short Stories, Novellas, and Novelettes. 
Please stay tuned for Part Four of How to Increase Online Book Sales by Kiffer Brown
HANDY LINKS – Chanticleer Reviews Tool Box Series 
Below are links to blog posts on the Chanticleer website that have more information on the above points: 
How to Increase Book Sales Online – Part One
How to Increase Book Sales Online – Part Two
BISAC CODES – Not Just Alphabet Soup
Book Reviews – 4 Types and Why You Need All Four
Social Media and Creating and Keeping Top of Mind Association with Readers
---
Thank you for reading this Chanticleer Writer's Toolbox post on Marketing and Book Promotion to Increase Online Book Sales.
Part 4 in the How to Increase Online Book Sales series will address Hashtags and Social Media.
Also, we will continue to post the 2019 CIBA Finalists, so please stay tuned.
And, we will have new writing craft posts from top editors coming your way to keep you writing and editing during these unprecedented times.
---
We encourage you to stay in contact with each other and with us  during this stint of practicing physical distancing to prevent the spread of COVID-19.
Let us know how you are doing, what is going on where you live, how are you progressing on your writing projects.
I invite each of you to join us at The Roost – a private online Chanticleer Community for writers and authors and publishing professionals. You are welcome to email me for more info also.
We are active on Facebook, Twitter, and Instagram. You can find us by using our social media handle @ChantiReviews
Minimize physical contact! Maximize social connecting!
Here are our contact emails:  
General information:  Chanticleer@ChantiReviews.com
Editorial:  BookEditor@ChantiReviews.com
Reviews: Sanderson@ChantiReviews.com
Take care, be safe.
Keep writing and creating magic! 
Kiffer and Sharon & Entire Team Chanticleer