Listen to or download this article: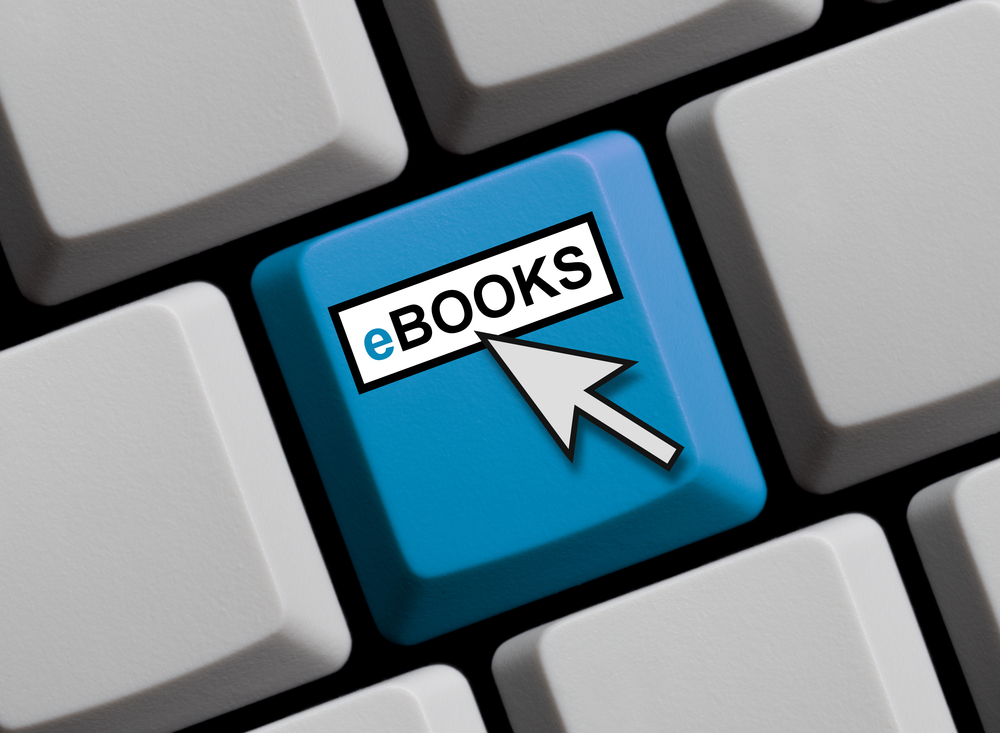 How to Increase Online Book Sales – Part 2 by Kiffer Brown
I receive several emails a week from authors wanting to know if there is one thing that they can do to increase book sales. Many confess that they despise spending time that they could be writing on "marketing tasks" and abhor the idea of "wasting time" on social media.
I get it. I truly do.
However, as with any product, your books must have a marketing and promotional strategy if you are going to increase sales. Participating in social media is a must in just about any product marketing strategy.
J.D. Barker, master of suspense and international best-selling thriller author and whose books are under contract for TV series and movies, reminded us at the Chanticleer Authors Conference,
"Books are products—products to be sold." – J.D. Barker
If you want to make a living as an author,  never forget those simple words from J.D.
At CAC 19, J.D. shared with us his very structured plan that he developed for launching his first novel. We hope to have him back soon.
A successful marketing and promotion plan is part data driven, part art, and part luck. And you know the old saying that, "Luck is Opportunity meeting Preparation and Planning." Your job is to write the best work possible, promote it like an expert guerrilla marketeer, and, of course, build your brand as an author. Easy Peasy. Well, no. But if you do, and one day the stars align, and those days do happen, you will be ready. And remember your plan doesn't have to be perfect. Every little bit helps and builds.
The main thing is to get started as another one of my favorite authors says.
Whatever you can do or dream you can, begin it. Boldness has genius, power, and magic in it.  ~Goethe
Your brand and book marketing strategy should be a multi-pronged approach that is consistent and plans for at least three years into the future. You can always pivot if needed.
Remember that Budweiser, Pringle Potato Chips, Heinz ketchup, Reese's Peanut Butter Cups,  and others pay the  $5.6 million dollars for a 30-second ad in the 2020 Superbowl just to keep their brands in your Top-of-Mind associations.
Your marketing and promotion strategy is to keep your brand (author name) and products (books) promoted with  magazine articles, interviews, blog posts, social media posts, old-school marketing materials, graphics and visual images, etc. on a consistent basis with a few "major event promotions" throughout the year for content and P/R generation.
Keep that $5.6 million dollars per 30-seconds in mind the next time you think that you are wasting time promoting your brand and your work on social media. And like the Superbowl ads, your social media posts must be compelling to stand out in a crowded field.
Whether or not you are aiming to go the traditional publishing route or self-publish, building your brand and book promotion strategy is key to have a successful writing career.  Having a brand and marketing strategy will open many more possibilities and doors for you.
Here is an all-too-familiar scenario that I have heard again and again from literary agents (mostly when we are having drinks together in the evening after book expos or trade shows):
The conversation from the lit agent (no pun intended) generally goes something like this:
I just read this compelling manuscript. I thought that it might have potential (as in commercial potential because that is what pays the bills). So, I got online to see what kind of digital footprint the author has. Crickets. The website's last blog post was eighteen months ago. I clicked on the Facebook page–no fan-base or street team. Twitter was just re-posting of posts that have nothing to do with other authors in her genre or of interest to potential readers…and Instagram was the same. So, I guess I will have to give this manuscript a pass. It seems to me that the author just isn't serious about having a writing career and I don't have  the time to get her social media platform up to speed  while shopping the manuscript.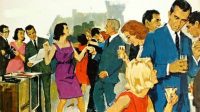 As opposed to this rare excited version of a lit agent discovering the magical gem of great writing and serious promotional efforts that I did have the opportunity to hear (and drink a celebratory glass of champagne with):
Oh my god! I just read this compelling manuscript. I thought that it might have potential. So, I got online and JACKPOT! This author is doing everything right to reach her target market. Her marketing strategy will make it so much more easier for me to sell the book to _______ (insert publisher here). She has a lively website that is current and up-to-date. I saw a lot of consistent activity on her author Facebook page. Her Instagram posts are subtlety promotional. Perfect! And I see that she has a calendar full of scheduled events. It is so rare to find this combination of talent and business sense. 
Now I understand that some of you will say, "Au contraire, mon ami!  If I self-publish, I will be the bane of literary agents. Lit agents will not touch self-published authors."  I hear you mumble to yourself.
As for the disbelievers who think that self-publishing makes you untouchable to literary agents, I will use J.D. Barker as one of the tried and true examples of disproving that is old advice from before 2010. What a difference a decade makes.
J.D. Barker successfully published his debut novel as an indie and sold enough copies to land on the radar of the traditional publishers in a BIG way including seven-figure advances, two feature films, and a television series. 
For now, please bear with me as I go off-topic for a bit… for those who are familiar with me, you probably have come to expect this wandering around bit on my part.
SHORTS – (a prelude to Part Two — How to Increase Online Sales) 
Even if you are planning on going  the traditional publishing route and not self-publishing, you will have to create a social media platform and a brand. Remember the book and the film Julie and Julia by Julie Powell. She is an inspiration to bloggers everywhere. Her book was basically a compilation of her blog posts.
Hugh Howey self-published the science fiction blockbuster short story Wool – and Simon and Schuster picked up his omnibus of short stories. Howey is now sailing around in the South Pacific on his custom yacht as I write this. (I did have a chance to meet him several times before he embarked– he is a really nice guy.) Of course, everyone thinks that Howey  was an overnight success. It only took him ten years of writing consistently for one short story to take off and create a fandom for all of his works.
Andy Weir self-published his debut novel, The Martian. He said "I was writing all sorts of stories. I had three different serials going, and random short stories that I would post. I just kind of wrote whatever I wanted, and 'The Martian' was just one of the serials, but it was the one that the readers clearly liked the best, and so that helped encourage me to write it more than the others," Weir told Recode.
It took Weir a long time to get his writing career off the ground. He even took several years of as software programmer to work on his writing, but then had to go back to programming until The Martian took root and agents were contacting him about publishing deals and movie deals.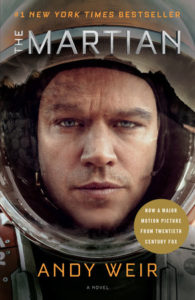 As Jerry Macquire said, "Show me the money."  In the publishing industry that equates to copies sold and your author brand.
---
We became so excited about Short Stories from writing this blog post that we decided to finally offer a CIBA Book Awards division. We have received many requests for an awards program for  just for short stories, novelettes, and novella. So without further ado… The CIBA Shorts!
Anthologies and Collections are accepted along with solitary works. Click on this link to learn more https://www.chantireviews.com/contests/
---
Back to the point of Part Two – as I circle back around to:  How to Sell More Books Online!
Link to Part One of How to Increase Book Sales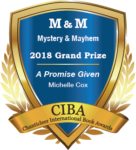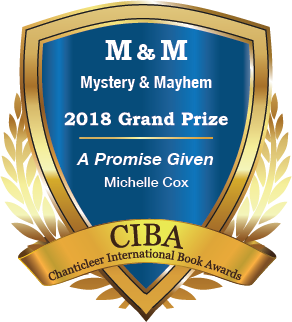 Michelle Cox, a Mystery & Mayhem Grand Prize Winner, shares her strategy for promoting  her well-received Henrietta and Inspector Howard mystery novel series.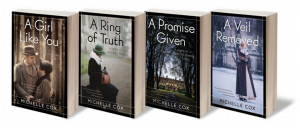 Michelle says, "I spend five to seven hours a day doing marketing and PR—anything from writing the blog or the newsletter or articles or interviews, taping podcasts, setting up events, answering email, attending to social media, etc.  It's really a full-time job, though, sadly, the actual writing, the part I love, is the part I get to spend the least on."
Michelle continues:
All marketing is pretty elusive, isn't it?  It's a constant process of throwing things at the wall and seeing what sticks.  It's also important to remember that what works for one person, might not work for everyone.  It's not an exact science.  If it were, we'd all be rich!
But, in general, here are some good marketing tips that I have found to work:
Try to figure out where your readers are. Most of my readers, for example, are on Facebook, so that's where I spend most of my social media time.
Think of yourself as a brand and try to match your posts accordingly. I post things about myself or the book or writing, but mostly old recipes, period drama news, or old stories from the past (which constitute my blog).
Also, I'm very careful never to post anything religious or political.  This is a business, and the more you see yourself that way and follow basic business protocols, the more successful you'll be.
Try to build your newsletter list by offering a freebie (such as free story, writing tips, a webinar, a prequel). Personally, I do it by running contests with really big prize packages. I make sure to state that the contest winner will be picked only from my newsletter subscribers.  I pay a designer to create a beautiful graphic of the prizes, post it on Facebook, and then boost the post.  Not only does this get me a lot of new subscribers (sometimes up to 1,000!), but it exposes the series to new readers as well!
Build your network. Join online author groups (I am part of a fabulous private FB group organized by my publisher, She Writes Press. We all share ideas, marketing tips, and offer support and advice, especially to the newer authors just coming on board.  It's a collective wealth of information.) or real-world groups in your area.  Don't be jealous of the success of others, but help each other as much as possible. As my publisher, Brooke Warner has said, "There's room for everyone at the table."
Show up at other authors events, write reviews, help promote whenever possible.  Go to conferences to meet not just readers, but other authors who can potentially help you.  Remember that you are a business, and you need to do work within your community to begin standing out.
Read more of Michelle Cox's Marketing Tips that she shared with us by clicking this link. 
You can discover more Book Marketing and Promotion Gems by reading Sharon E. Anderson's 10 Question Interviews blog posts series  that can be found on the Chanticleer Reviews website.  
The latest interview is with the CYGNUS Grand Prize winner, J.I. Rogers. Rogers discusses her marketing tips and her Patreon marketing strategy. Click here to read. 
Please stay tuned for Part Three of How to Increase Online Book Sales by Kiffer Brown
HANDY LINKS – Chanticleer Reviews Tool Box Series 
Below are links to blog posts on the Chanticleer website that have more information on the above points: 
How to Increase Book Sales Online – Part One
BISAC CODES – Not Just Alphabet Soup
Book Reviews – 4 Types and Why You Need All Four
Social Media and Creating and Keeping Top of Mind Association with Readers
---
Thank you for reading this Chanticleer Writer's Toolbox post on Marketing and Book Promotion to Increase Online Book Sales.
We do a post (SOON) about book selling and distribution platforms – increasing your target market globally.
Also, we will continue to post the 2019 CIBA Finalists, so please stay tuned.
And, we will have new writing craft posts from top editors coming your way to keep you writing and editing during these unprecedented times.
---
We encourage you to stay in contact with each other and with us  during this stint of practicing physical distancing to prevent the spread of COVID-19.
Let us know how you are doing, what is going on where you live, how are you progressing on your writing projects.
I invite each of you to join us at The Roost – a private online Chanticleer Community for writers and authors and publishing professionals. You are welcome to email me for more info also.
We are active on Facebook, Twitter, and Instagram. You can find us by using our social media handle @ChantiReviews
Minimize physical contact! Maximize social connecting!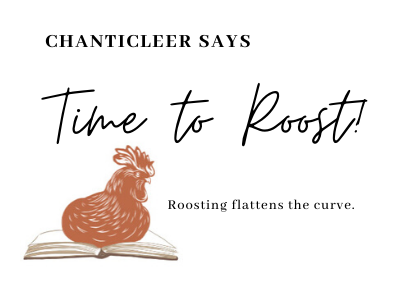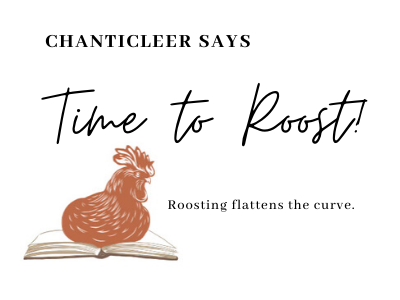 Here are our contact emails:  
General information:  Chanticleer@ChantiReviews.com
Editorial:  BookEditor@ChantiReviews.com
Reviews: Sanderson@ChantiReviews.com
Take care, be safe.
Keep writing and creating magic! 
Kiffer and Sharon & Entire Team Chanticleer