Listen to or download this article: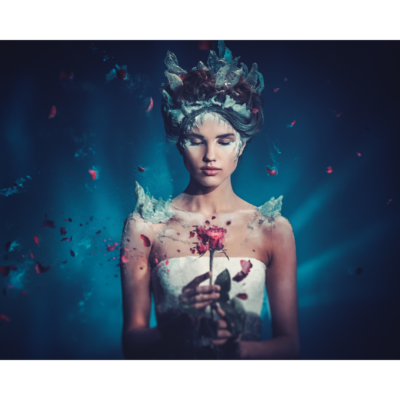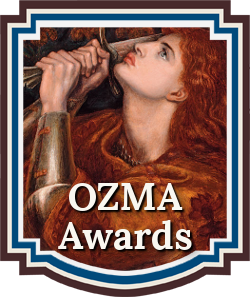 Why do we love Fantasy now more than ever? With the promise of bringing  new horizons, a grand new adventure, magical worlds, and perhaps even a treasure… with a flick of our finger and that which was not suddenly appears… with magical creatures and fantastical places waiting to be explored – what's not to love? 
Chanticleer International Book Awards is looking for the best books featuring magic, the supernatural, imaginary worlds, fantastical creatures, legendary beasts, mythical beings, or inventions of fancy that author imaginations dream up without a basis in science as we know it. Epic Fantasy, High Fantasy, Sword and Sorcery, Dragons, Unicorns, Steampunk, Dieselpunk, Gaslight Fantasy, Urban Fantasy, or other out of this world fiction, we will discover the best among them and award them an OZMA Book Award!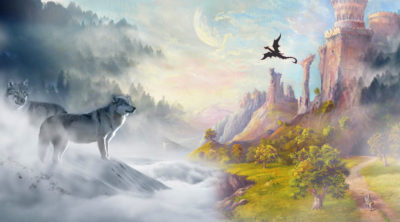 The last day to submit your work is coming up faster than you may think – October 31, 2020, is just around the corner. We invite you to join us, to tell us your stories, and to find out who will take home the prize at CAC21 on April 18th, 2021.
As our deadline draws near, don't slip into an alternate reality and forget to enter your fantasy novel! We accept completed manuscripts and recently published works.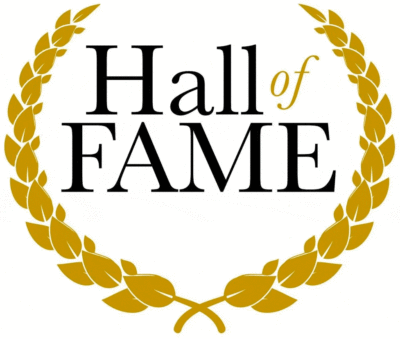 The OZMA Book Awards Hall of Fame: 
The OZMA BOOK AWARDS Grand Prize Winner for 2019 is: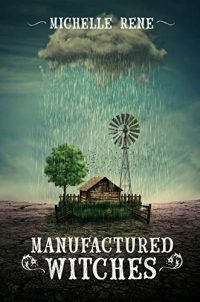 Michelle Rene participated in our 10 question Author Interview series and this is a bit of what she has to say about writing… "It is a powerful and equalizing force in the world. As long as you can string sentences together, you have a voice. Your story can be told. It doesn't matter how old or young you are. Your wallet and waistline have no bearing. You don't even have to be formally educated. Everyone's story is possible, and stories change the world."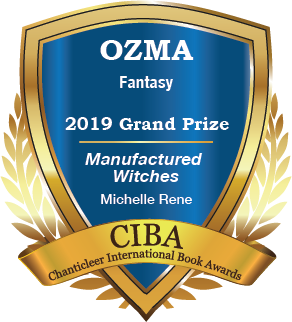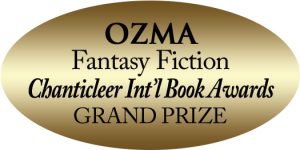 The First In Category Winners for 2019 are: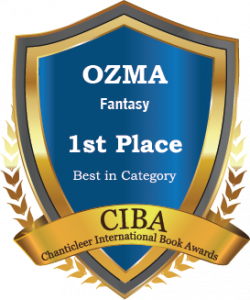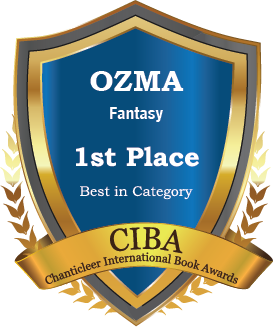 Elana A. Mugdan –

 

Dragon Blood 
Michelle Rene –

 

Manufactured Witches   
Noah Lemelson – The Sightless City 
KC Cowan & Sara Cole –

 

The Hunt for Winter 
Scott Benting –

 

Search for the Armor of God  
Dan Zangari & Robert Zangari –

 

A Prince's Errand   
Tim Westover –

 

The Winter Sisters: A Novel
---
The 2018 OZMA Book Awards GRAND PRIZE WINNER for Fantasy Fiction Novels: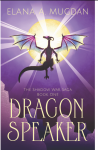 Elana took home the OZMA Grand Prize Ribbon
Elana Mugdan, our Grand Prize winner, earned her title for Dragon Speaker, a story about a young girl who is charged with rescuing a dragon and, ultimately, saves her world in this wide-reaching fantasy conception of love, war, danger, and magic. Massive amounts of magic!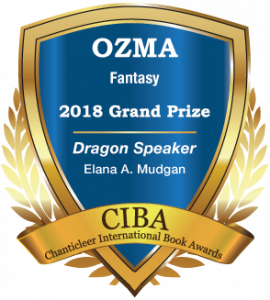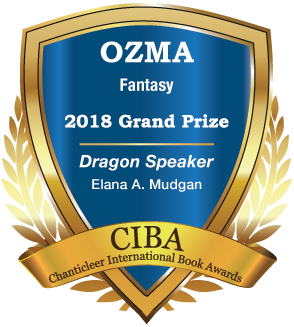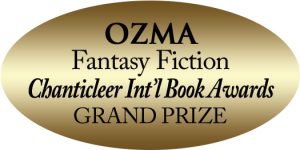 Congratulations to the 2018 OZMA Book Awards for Fantasy Fiction Novels First in Category Winners!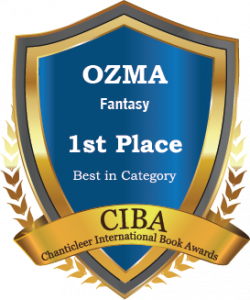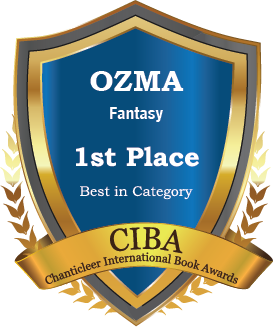 Virtuous Souls

 

by Pamela LePage

RAGNAROK: Demon Seed

 

by Ea Bishop

Money Jane

 

by T.K. Riggins

Heart Of Shadra

 

by Susan Faw

Into the North: A Keltin Moore Adventure by Lindsay Schopfer
Antler Jinny and the Raven

 

by Chris Dews

Luminess Legends: Dragon Ascendants by Paul E. Vaughn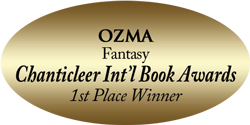 ---
The 2017 OZMA Grand Prize Winner is T.K. Riggins  for How to Set the  World on Fire ,
a coming-of-age School of Magic novel that readers will find hard to put down.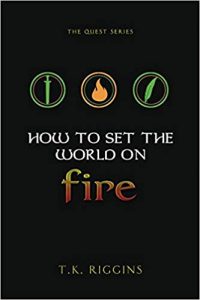 T.K. Riggins has this to say about writing, "I started writing because of a dare. My friend was searching for something new to read, but instead of recommending a book, I decided to write something for her. It was a ten-page short story that was based on a farming event from my past, and I turned it into a tale of fantasy. It was a fun experience, and my friend was so impressed that she wanted to read more, so I just kept going." Find out more in his 10 Question Author Interview, here.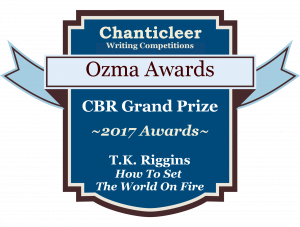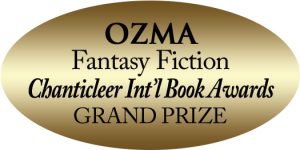 2017 First Place Winners include: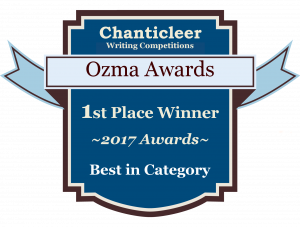 ---
2016 OZMA Grand Prize Winner: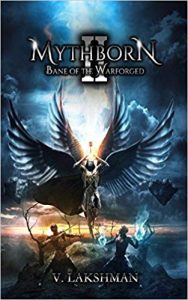 Where myths and legends are brought to life!
2016 First Place Winners:
---
Our 2020 Chanticleer International Book Awards feature more than $30,000.00 worth of cash and prizes each year! 
The 2020 Ozma Grand Prize Winner is named

 

Chanticleer Reviews

 

Best Fantasy Fiction Book of the Year and goes on to compete for the Chanticleer Overall Grand Prize Best Book of the Year
The Overall Grand Prize Winner is named

 

Chanticleer Reviews Best Book of the Year and awarded the

 

$1000 prize
All winners receive a Chanticleer Prize Package

 

which includes a digital badge, a ribbon, and a whole assortment of goodies detailed below (winners outside the US pay a shipping & handling fee)
That's more than $30,000.00 worth of cash and prizes! The Fine Print.
~$1000 for one lucky Overall Grand Prize Winner
~$30,000+ in reviews, prizes, and promotional opportunities awarded to Category Winners
Currently accepting entries. Deadline: Oct. 31st, 2020.
What are you waiting for?

Enter today!