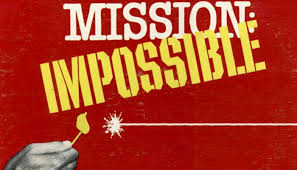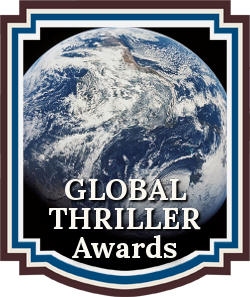 The clock is ticking… you're working on a deadline while your husband is across town, picking up the kids. You've taken the day off and gone to the cabin. You have to write that last chapter … the one that will get your work noticed, like J.D. Barker or Stephen King kind of noticed.
Then the inexplicable happens, as you type in the very last line and hit return, your screen goes black. You reach to plug in your computer, but it's already plugged in… You jiggle the cords. You hit ESC. You hit RETURN. You unplug the thing and plug it back in again. Nothing. You do a hard reset…
This time the screen powers on and a thin line travels across the middle of it. Then words appear…
Don't let this happen to you! Turn in your High-Stakes Thriller, your Chillers, your multiple Killers for a chance at the prize! But one thing is certain, if you don't enter, you won't have a chance of winning!
and took home the 2018 CIBA Grand Prize in the Global Thriller Awards!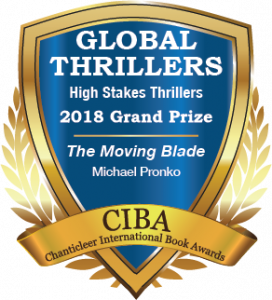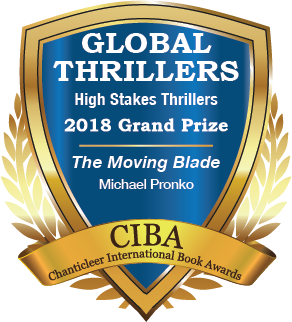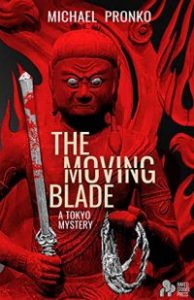 ---
Or, you can be like these 2018 Global Thriller Book Awards for Lab Lit & High Stakes Thriller Novels First in Category Winners!
Magenta is Missing

 

by Richard Garis

Dangerous Alliance

 

by Randall Krzak

The War Beneath

 

by Timothy S. Johnston

The Sunken Forest by R. Barber Anderson
Never Again

 

by Harvey A. Schwartz   

Beyond Control

 by  Lawrence Verigin
---
Sara Stamey took home the Grand Prize in 2017 for The Ariadne Connection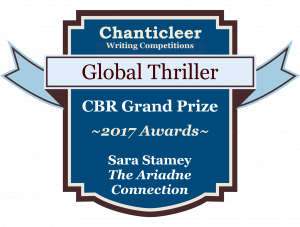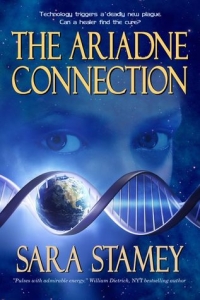 The First in Category Winners for 2017: 
---
Here are some winners that came before: 
From the 2016 CLUE Awards:
---
From the 2015 CLUE Awards:
We also had Cybertech Thrillers and Political Thrillers such as John Trudel's Raven's Resurrection and the Raven's Series.
---
Here's your assignment, if you choose to accept it…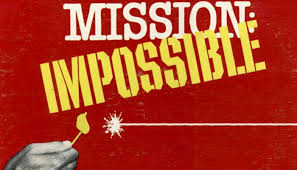 Submit your Thrillers in the following categories by November 30, 2019, for a chance to bring home a First in Category WIN the 2019 CIBAs in Global Thrillers – or a Grand Prize – or maybe even the Overall Grand Prize! 
Historic
LabLit
Science Fiction
Dramatic
Action/Adventure
CyberTech
If you never enter, you'll never know!  
Follow this link and enter today!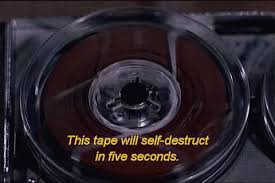 Tick Tock…
---
(For light-hearted, cozy, or classic Mystery and Suspense entries see our Mystery & Mayhem Awards and for Thriller/Suspense/Hardboiled-Detective series, please see the CLUE Awards)