Listen to or download this article: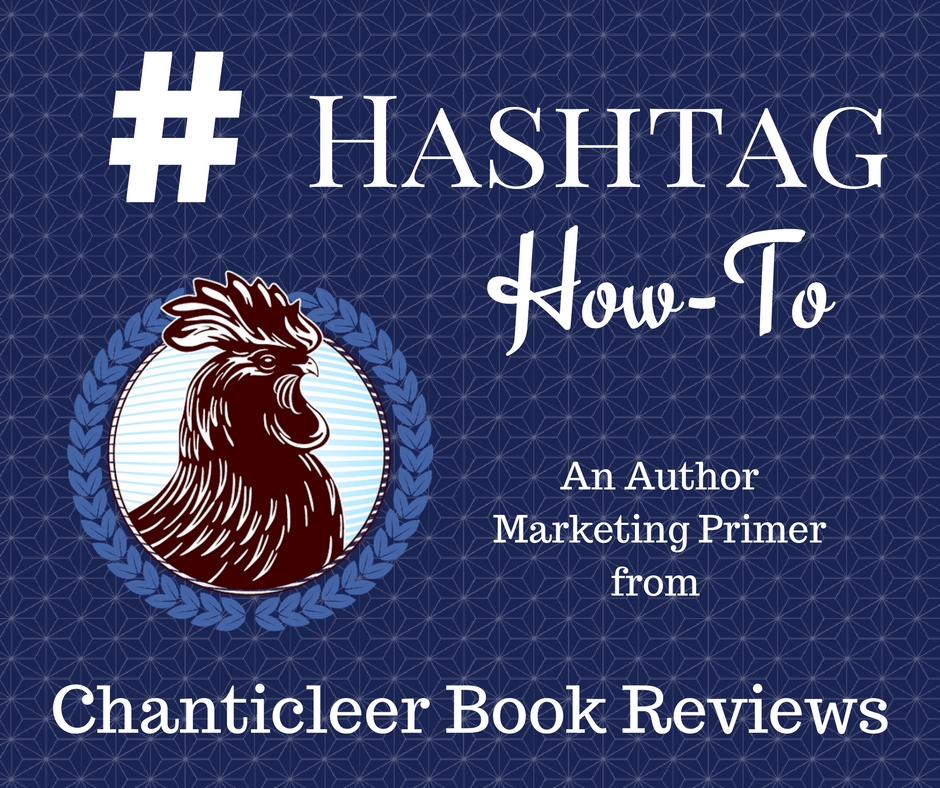 Tips to Selling More Books Online – Part 4 by Kiffer Brown
The POWER of the HASHTAG
Hashtags will make your social media posts work harder for you! They will amplify your posts. Hashtags will help new readers discover your books and help you discover new readers. – Kiffer Brown
Definition of Hashtag:  A hashtag, introduced by the number sign, or hash symbol, #, is a type of metadata tag used on social networks such as Twitter and other micro-blogging services (i.e. Instagram, Facebook, Pinterest). It lets users apply dynamic, user-generated tagging that helps other users easily find messages with a specific theme or content. In other words: 
Hashtags enhance your exposure to people who do not follow you. If you are just staring out building your social media platforms, #hashtags will help you increase your Followers — even if you only have one person following you. If you are already participating in social media, hashtags will enlarge your following!
Hashtags are your hardworking  friends (you know the ones who will help you move or watch your kid in a pinch) in social media.
Hashtags help to gather different social media conversations about the same topic.
It makes the same topic easier to find and search throughout a social media platform.
Imagine being able to type in a word in your post that will allow other people on the platform to search the topic and, thereby, discover your post. Hashtags ( # )  will work for you in your posts on Facebook, Instagram, and Twitter.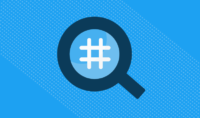 Hashtags help to boost your social media posts beyond your own followers. It will help you find crossover markets for your books. Do some research to find out the hashtags that resonate with your targeted readers. For example if your work's protagonist is an adult with autism, you may want to try #adultautism.

Or if your work centers around a protagonist who is a birdwatcher (example: Border Songs by Jim Lynch), you may want to have your social media posts use #birdwatchers  or #PNW  or #PNWBirds if the plot is centered in the Pacific Northwest Or if the work is science fiction but will appeal to computer geeks use #cyberpunk and #SciFiCyberpunk.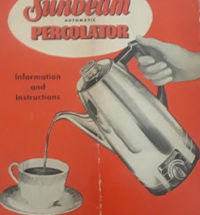 Hashtags need time to percolate. It will take some time to be able to drill down to discover the best niche hashtags to reach out to your audience. You must use the hashtags  over a long time to start percolating throughout the Internet and to allow potential new followers time to find you via #hashtag. Be patient. Be consistent.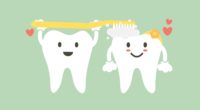 Promoting on social media is a lot like brushing your teeth. You can't just do it on Sundays or set aside a couple of days a month to do it. Your social media posts must be consistent and almost daily. You don't have to spend a lot of time doing it— much like brushing your teeth, but consistency and long-term maintenance are the keys.   Some people I know set a tea timer or kitchen timer to keep themselves from going down the social media rabbit hole. Fifteen minutes twice a day is better than a whole Sunday spent posting.  Also, remember that social media levels the playing field against the big boys. It is mostly free (except for your time) and still a bargain as compared to the old Yellow Page ads or magazine ads.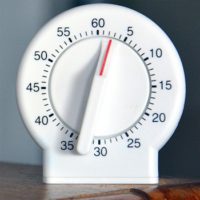 A TWO-WAY STREET –– If you want others interact with you on social media, you must LIKE, COMMENT, and SHARE other peoples' posts. Nuff said. Social Media is the world's largest cocktail party—make the most of your networking time! Following a hashtag is just like following a friend. 

A friendly reminder:  The same goes with REVIEWS. If you want more consumer reviews, you will need to post more consumer reviews of others' works. It is well-known by publishers that Editorial Reviews generate more Consumer Reviews (reader reviews).

Find Readers by Association with Top Authors in Your Genre by Discovering their hashtags and key words. Determine two or three best-selling authors' works whose works you would like to have your books shelved next to in a bookstore. Then follow the author on social media (and interact), read and leave consumer reviews wherever you purchase books, and  subscribe to his/her blogs and emails. Again, a long time strategy, but when you are ready to for a "peer review" and/or ask for an author quote, you will have increased your chances. Discover their hashtags to discover new readers. 
#Hashtags can help you enlarge your reader base. Meanwhile, you can state that  "If you are a fan of MISS BIG AUTHOR's works, perhaps take a look at my works while you wait for the next one in the series to come out… "  A word of caution, make sure that your book is well edited and the best that it can be. Why? Because a few of Miss Big Author's fans will take you up on your proposition. And if Miss Big Author likes your work, you may just get an endorsement blurb for your cover. Be ready for when Luck meets Opportunity and Preparation.
Back to #Hashtags
#Hashtags continue to work for you long after you have posted (percolation). The social media platforms' crawlers continuously search for them and try to connect the people who use them.
Here are some hashtags that READERS use:  #amreading
#amreadingfantasy    or  #amreadingYA  or #amreadingthrillers   #summerreading    #tbr   (to be read)
Here are some hashtags that writers and authors use:
#amwriting  (1,045,508 viewers at the time of this article).  #novel (383,783 viewers at the time of this article)  #author  (1,448,021  viewers at the time of this article)
Hashtags on Instagram
If you only want to use #hashtags on INSTAGRAM, then use the following format:   #instawritingcommunity  #instawritersofinstagram  #instaamwriting
On Instagram the hashtag   #books is banned. So, you must drill down instead of using the obvious. But #instafantasybooks is legal.
One study shows that Instagram posts with a least one hashtag generate on average 12.65 percent more engagement.
Other Hashtag Categories
Brand Hashtags   #mysteryauthor   #cozycatmysteries   #spaceopera  #shewritespress   #ChantiReviewsBooks  #olreign
Category Hashtags  #animals  #cats   #snickerdoodles  #PNW  #summerreads   #heartwarming #bebold  #sheplayshere    #WWIIhistory
Event Hashtags  #authorsigning  #booksigning   #ComiconWest   #CAC20   #2019WFIFA  #internationalnursesday  #caterday
Campaign Hashtags  #yourbookstitle  #yourseries   #titleofyourlaunchcampaign
Feelings/Moods   #simplepleasures   #kitchenflowers  #rip   #petgrief  #ptsd  #swoon
Activities   #bakingbread  #woodcarving   #daysailing   #yogaclass
Hashtags NOT to USE
#Free
#giveaway
#deal
#offerexpires
#Sale
Do not use ALL CAPS as it is seen as YELLING!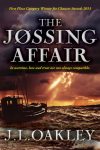 The Jøssing Affair by Janet Oakley won the Goethe Book Awards Grand Prize. The award-winning novel is about the Nazi occupation of Norway and the Norwegian Resistance Fighters in WWII. There is also love, betrayal, espionage, and bravery.
You can capitalize a couple of letters – for example:  #JossingAffairBookLaunch  #WWIINorway  #NorwayOccupation #NorwaySuspenseNovels
Do not use ! or ? or '  or any punctuation in your hashtags besides the hashtag (#)
Banned Hashtags
Also, if you use a banned hashtag, your posts and account could be flagged and then "shadowbanned" which means that your posts will not percolate throughout Instagram.
Some banned hashtags are innocent as #happythanksgiving  or #besties (banned because of overuse and spamming) to the egregious posts that you could imagine would go with these hashtags: #milf   #lingerie    #nasty    #xxx   #selfharm.
Here is a link with the latest of banned hashtags of 2019. (2020's list is not out yet).
Hashtag Etiquette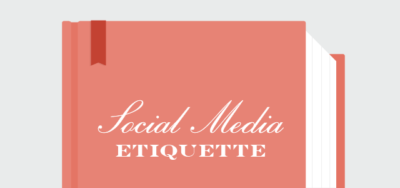 Where to Place Hashtags
Hashtags may be used on any social media, and are typically found within a post in an #organic fashion, or at the end of the post like an index word. Twitter is a platform where the hashtag is so endemic that it often becomes like punctuation, performing its function while remaining nearly invisible to readers, as long as it's not overdone.
Using a hashtag as part of a sentence is understood and accepted on Twitter, probably due to the character limit. But on Google+ and Facebook the hashtags are used less and can be intrusive in the middle of sentences. When in doubt on Facebook and Google+, add your hashtags to the end of your post, even on a separate ending line.
If your hashtags sticks out like a sore thumb, it may communicate "this is spam", especially on some platforms, and that may create a negative reaction to the post.
Hashtag Advice 
Use 3 – 6 hashtags. Start with a popular standard then drill down. For example, @ChristineKatSmith used #catnap  #tabbycat   #happyhour  #landotter (a boater's term for a cat) #friday #shelterinplace   Christine is the co-Captain of the David B, a small ship that offers adventure cruises to Alaska and the award-winning author of More Faster Backwards, Rebuilding David B.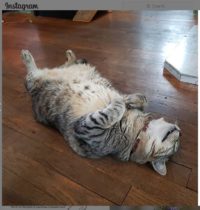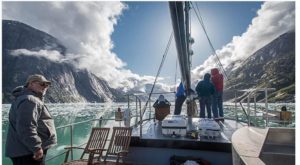 In the above Instagram post, she used the following hashtags @ mvdavidb
#glaciers #dawesglacier #alasks #alaskacruise #cruisealternative #tracyarmfordsterrorwilderness #photographyworkshop #travel #explore #adventure #wilderness #wildplaces #tidewaterglacier #boattour #yachtcharter #alaskayachtcharter #smallshipcruise #mvdavidb
The post looked like this: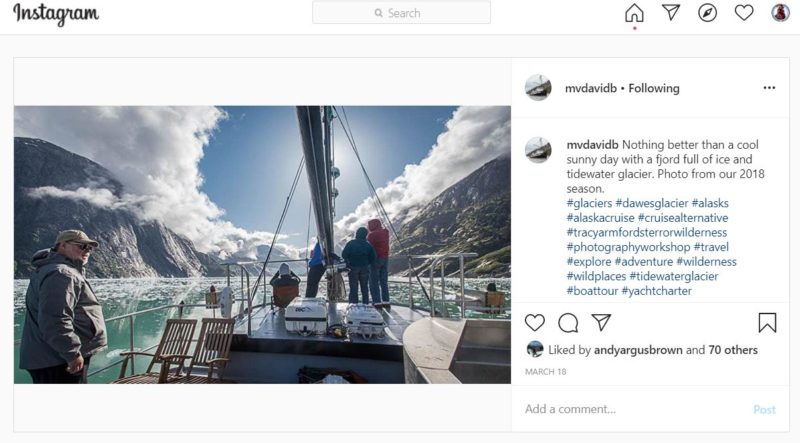 Now to see how one of our favorite authors uses hashtags – Michelle Cox at @michellecoxwrites   Michelle's A Promise Given won the Chanticleer Mystery and Mayhem Grand Prize along many other awards.
Notice how she uses little known hashtags all the way to a broader net with #DowntonAbbey  #Chicago  #MissFisherMurderMysteries  and then associates her brand (#HenriettaAndInspectorHowardSeries) with the other hashtags such as #mustread  #booktofilm and so forth.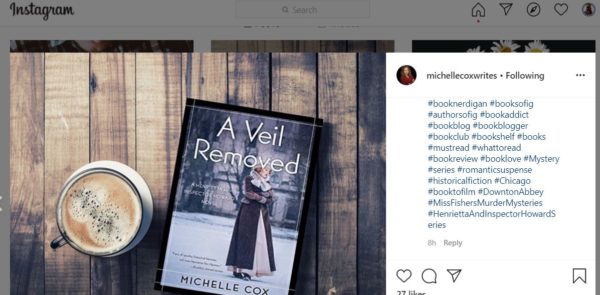 This in an introductory blog post to hashtags. Remember that following a hashtag is like searching for someone or something. Just type your hashtag into the Search text field on the social media platform that you are posting on.
Give it a try! Try it! You'll like it! – Kiffer
Chanticleer Reviews social media handle is @ChantiReviews   The hashtags we commonly use are:  #CIBAs  #ChanticleerFamily   #ChanticleerRReads  and the CIBA Divisions  such as #CYGNUSAwards  @MandMAwards  and so forth.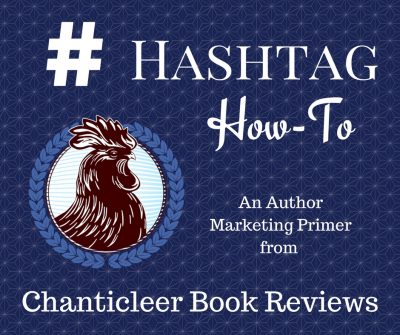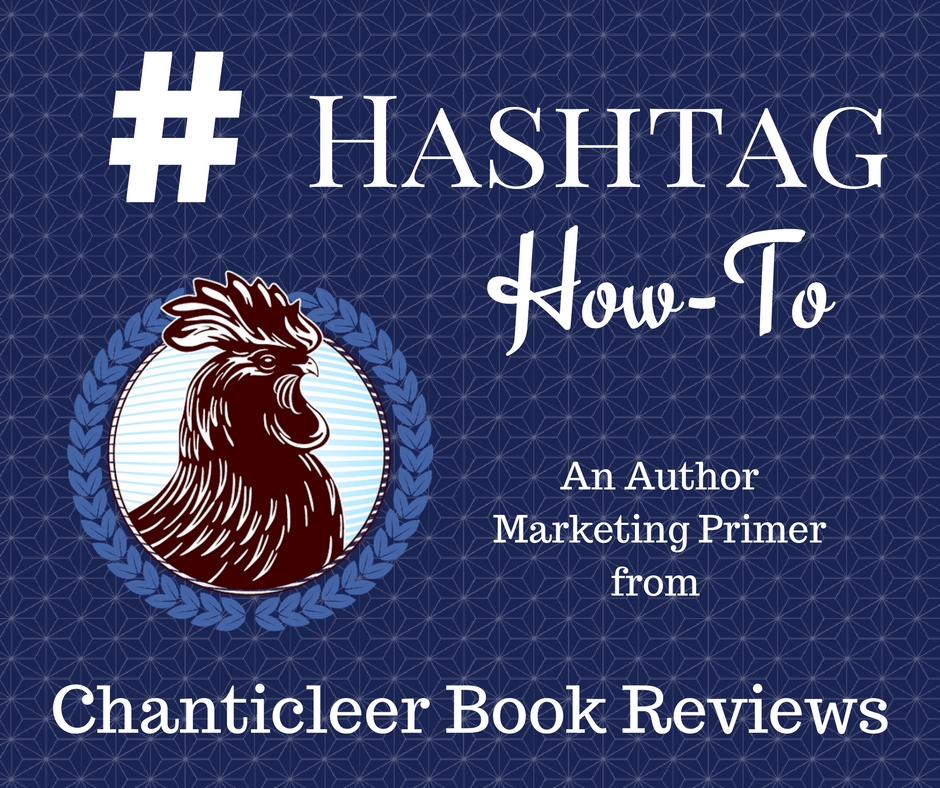 ---
HANDY LINKS – Chanticleer Reviews Tool Box Series 
Click on these links to blog posts on the Chanticleer website for more information on how to increase online book sales: 
How to Increase Book Sales Online – Part One
How to Increase Book Sales Online – Part Two
How to Increase Book Sales Online – Part Three
BISAC CODES – Not Just Alphabet Soup
Book Reviews – 4 Types and Why You Need All Four
Social Media and Creating and Keeping Top of Mind Association with Readers
---
Thank you for reading this Chanticleer Writer's Toolbox post on Marketing and Book Promotion to Increase Online Book Sales.
Stay tuned for our next post on the How to Increase Online Book Sales series.
Also, we will continue to post the 2019 CIBA Finalists, so please stay tuned.
And, we will have new writing craft posts from top editors coming your way to keep you writing and editing during these unprecedented times.
---
We encourage you to stay in contact with each other and with us  during this stint of practicing physical distancing to prevent the spread of COVID-19.
Let us know how you are doing, what is going on where you live, how are you progressing on your writing projects.
I invite each of you to join us at The Roost – a private online Chanticleer Community for writers and authors and publishing professionals. You are welcome to email me for more info also.
We are active on Facebook, Twitter, and Instagram. You can find us by using our social media handle @ChantiReviews
Minimize physical contact! Maximize social connecting!
Here are our contact emails:  
General information:  Chanticleer@ChantiReviews.com
Editorial:  BookEditor@ChantiReviews.com
Reviews: Sanderson@ChantiReviews.com
Take care, be safe.
Keep writing and creating magic! 
Kiffer and Sharon & Entire Team Chanticleer