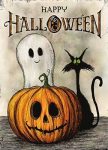 Whether you are experiencing the last chilly days of spring in the southern hemisphere or raking leaves in the northern one or weathering hurricane season in the middle latitudes, we have some  Halloween inspired reads for you!
Just scroll down this webpage for the Chanticleer selections — from "turn on the lights" gothic horror to "tootacular" early readers for the young and young-at-heart.
Gothic Horror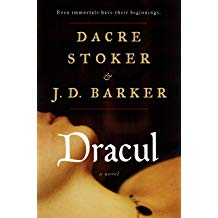 Dracul resonates with power-rich prose that adds to the atmosphere and the construct of the story. A modern masterpiece, Dracul is everything horror can and should be. It doesn't rely on gore, but rather captivating storytelling. And yet, the terror and intrigue are unrelenting.

This novel belongs in the lexicon of all things vampire.

Dracul is the inception of the iconic dark love story that compels and terrifies us. Our advice? Close your windows. Lock your doors. Turn the lights on. Place a silver crucifix around your neck, and make sure to have a few sharp wooden stakes nearby.

In other words, prepare yourself for a transfixing journey into the diabolically delicious world of Dracul ⸺ if you dare.
In essence, Mateguas Island is a classic suspense-thriller-horror tale. The story ebbs and flows, dropping hints of something not quite right on the island, and in the home. The twin daughters find a locked box in their room with odd carvings etched in the surface. Bill finds aged drawings on the foundation walls in the home's basement. The school kids tell the girls their inherited home is haunted, the neighbors tell them a horrific tale. The suspense builds slowly but, tantalizing purposefully as the supporting characters reveal the island's secrets….Linda Watkins is a gifted author who creates believable characters and paints a story with every scene. This book is a must-read for fans of American Gothic and suspense novels! Series.
Psychological Thrillers with Horror Elements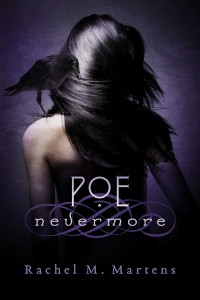 [Editor's Note: I placed this book with three reviewers before I could find one who could handle it… it is that haunting of a tale."]
The story begins innocently enough; it seems that the characters and the plot are driven by mental illness (even Poe) until the impetus is revealed. That is the hook of Martens' writing—just when you think you've got it figured out, the game changes. The plot twists and turns as it sinks its hook deeper into you. At first, as I read, I thought that this novel might be another variation of Fight Club or the Dragon Tattoo series. It is not.

For some, it may be too haunting a tale. The author skillfully builds tension and anticipation with complex characters that are not easily dismissed. The antagonists are evil incarnate. The scary part is that they could be someone you speak with every day, the next date that you are on, the person you work with….

Be warned; Poe: Nevermore is not a cozy mystery. Ms. Martens succeeds at painting dark, suspenseful, sometimes horrific pictures. It is the type of psychological horror that locking the doors and windows and reading with the lights on will not keep out. Series.
The Grave Blogger is a murder mystery that is not for the faint-hearted. The horrors of the torturings and killings detailed within its pages are definitely not for those who prefer their mysteries to be the cozy kind. This story, complete with a psychotic psychiatrist, takes place in the Deep South where a special kind of macabre is required to send chills up your spine.
Mystery & Mayhem and Paranormal Suspense with a Splash of Humor & Curses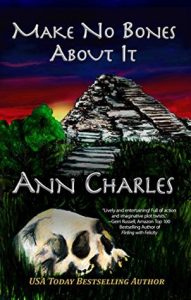 As the team delves deeper into labyrinth warning signs abound and it becomes clear that they are in mortal danger. The book's first sentence states, "The Mexican jungle had devoured the remains of the dead, bones and all," and so for those who ignore history could become history. Series.
Meet Violet "Spooky" Parker, a sassy single-mom real estate agent who is earning a reputation for selling haunted houses and finding dead bodies. And, now her agency's boss is advertising that "she'll show you a magic place that you'll love…" on an interstate billboard. He also has her lined up to appear in a reality TV show featuring ghosts.

But, Vi has more than her reputation to worry about when she gets a unsettling call from a mysterious women insisting that they meet immediately. When she and her sidekick Harvey arrive at the appointed place, all they find are ticking clocks, a shrunken head, and yet another dead body. Series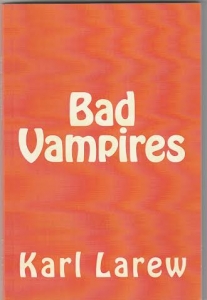 Rather, this versatile author has chosen to entertain us by delving into the practices of the netherworld of 19th-century vampirism, BUT, as it exists in the modern world—the difference being that, today, there are both Bad Vampires and Good Vampires. This is a modern fictional account, and one designed to make you chortle instead of scream. It is a hilarious and refreshingly fun read! (Series — Don't let Larew's book covers put you off – the "Professor" can write hilariously). Really, read the reviews of  Nazi Werewoofs, Ghost Toasties, & Zoombies from Planet X. 

How can a retired college history professor write these amusingly unconventional vampire spoofs? Enjoy with your favorite cocktail.
YA Paranormal (Think Twilight)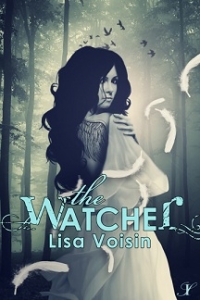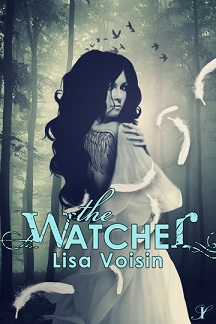 The mundanity of high school life and petty spats gives way to an other-worldly realm with life and death significance. Mia and Michael have a tragic past that occurred before recorded history, resulting in Mia's early death and Michael's fall from his fold into hell and guilt-ridden remorse. Only Mia's strength can save them in this lifetime; is she up to the task?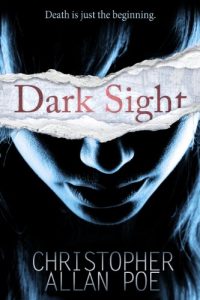 Dead is just the beginning for one teenager.

Besides creating a host of colorful characters—many of which are teens, Poe is a superb raconteur. He not only has a firm handle on defining his characters but also relaying a chilling tale. Poe's writing style, which is both crisp and punchy, provides him the opportunity to state what he has to say, and at the same time suggestively highlight the plight of women, children, and racism.

Rising paranormal author Christopher Allan Poe spins a wickedly twisted tale in his YA horror novel. Front and center of his tightly knit and well-rounded cast is a middle-class gal with plenty of moxie.
Middle-Grade  Spooky Reads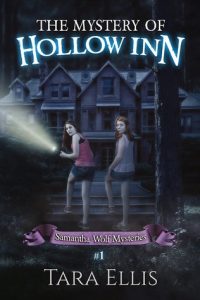 Make room on your bookshelf next to Nancy Drew! Here comes a new series perfect for today's young mystery fan. Samantha Wolf tackles ghosts, vandals, and a creepy sense that someone or something is watching her every move! Series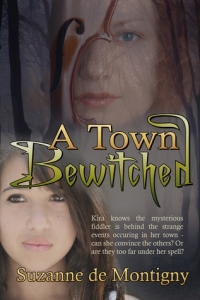 Author de Montigny sets her plot in motion with action from the first page. Kira is regular enough for teen readers to identify with, yet possessed of some extra perception and grit that makes her a fitting heroine. Suzanne de Montigny adds extra layering to this supernatural  yarn with special musical details, from Beethoven to the Celtic strains produced by the mysterious Kate.  A Town Bewitched offers a magic formula for the middle-grade audience.  Series.
EARLY READERS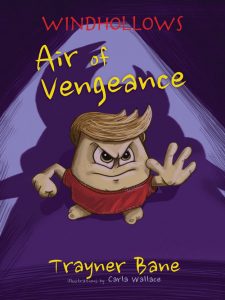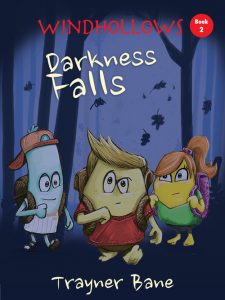 Air of Vengeance: Windhollows by Trayner Bane
Editor's Note:  We highly recommend this light-hearted and amusing series for youngsters and the young at heart. 
Laugh-fest of entertaining unusual creatures, & magical powers -a barrage of jokes about yucky smells & "tootacularity" that raises real issues for young people.

When it comes to flatulence, author Trayner Bane, knows his gas with an amusing and thought-provoking fantasy world that runs on stuff (the internal kind), sure to enthrall children and adults alike. But the story isn't just about gas… it carries with it a message about acceptance, bravery, and how you treat people around you. It's a message that has the power to reach its audience carried on the sweet fragrance of the author's sense of humor. Series.

---
Just click on the links above to read the full Chanticleer Review along with where to purchase.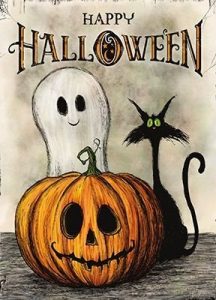 Happy Halloween from all of us at Chanticleer Reviews!