Listen to or download this article: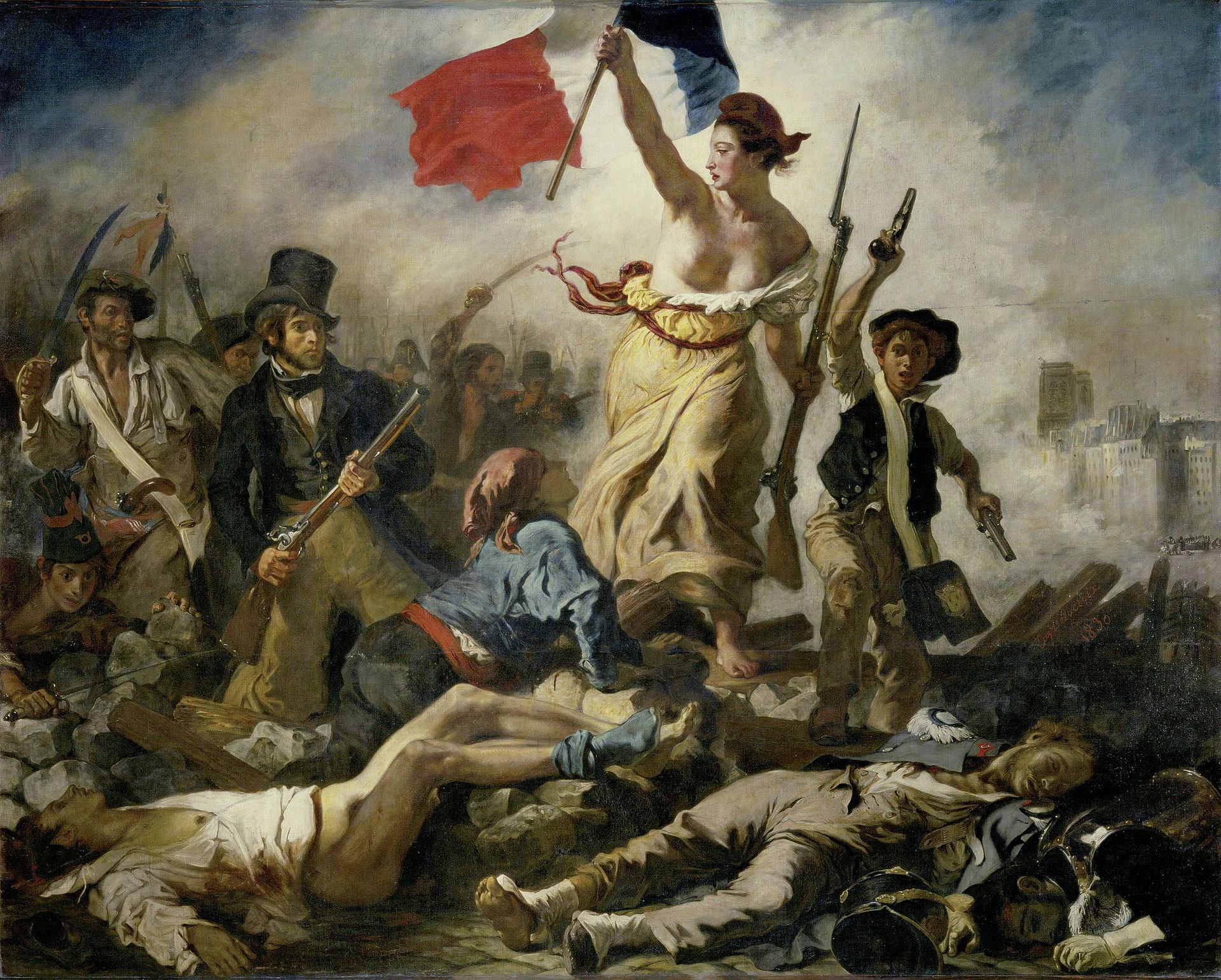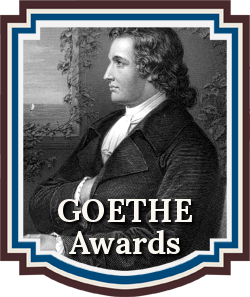 Welcome to the SPOTLIGHT on post-1750 Historical Fiction novels… in other words,
Welcome to the GOETHE Book Awards!
Why do we like Johann Wolfgang von Goethe so very much? It's simple! He's the guy who wrapped up everything we believe in with this simple sentence:

"Whatever you can do or dream, you can begin it. Boldness has genius, power, and magic in it." – Goethe
Of course, this was also said about Goethe (Super Goethe by Ferdinand Mount) that "…[his] company could be exhausting. One minute he would be reciting Scottish ballads, quoting long snatches from Voltaire, or declaiming a love poem he had just made up; the next, he would be smashing the crockery or climbing the Brocken mountain through the fog."  
So…, moving on… Goethe was also a very cool guy. In his lifetime, he saw the beginning of the Industrial Revolution in 1750 through Mary Shelley's publishing of Frankenstein in 1818 – and everything in between! Check out the list of what happened during those nearly seventy decades at the end of this post – you will be A-Mazed!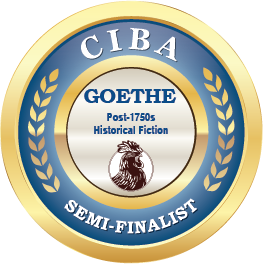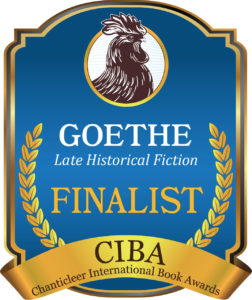 ---
Now, Welcome to the GOETHE Hall of Fame!
We wish to congratulate 2018's Goethe Book Awards Grand Prize Winner –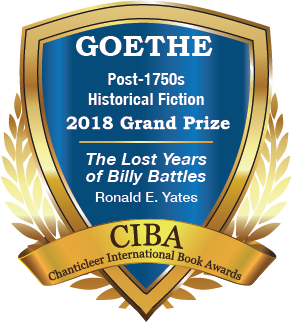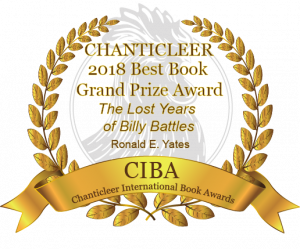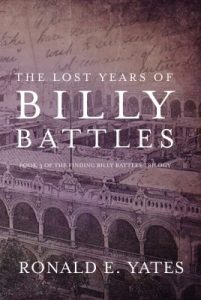 Billy Battles is as dear and fascinating a literary friend as I have ever encountered. I learned much about American and international history, and you will too if you read any or all of the books. Each is an independent work, but if read in relation to the others, the reader experiences that all too rare sense of complete transport to another world, one fully realized in these pages because the storytelling is so skillful and thoroughly captivating. Trust me; you'll want to read all three volumes. Chanticleer Reviewer's Note
Mr. Ronald Yates not only won Grand Prize in the CIBAs 2018 GOETHE Awards – he won OVERALL GRAND PRIZE!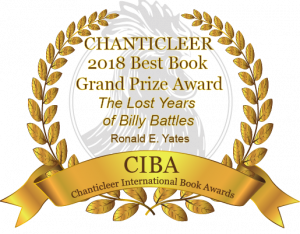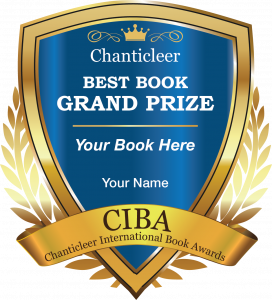 To learn more about Ronald E. Yates, please click here.
Congratulations to the 2018 Goethe Book Awards First Place Category Winners!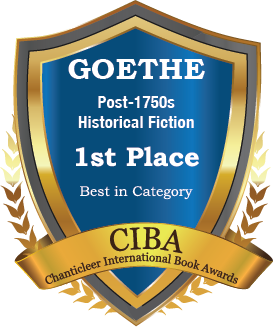 ---
The GOETHE Book Awards for post-1750s Historical Fiction Grand Prize is awarded to:

Paladin's War: The Adventures of Jonathan Moore by Peter Greene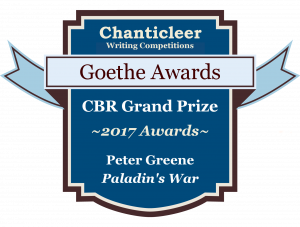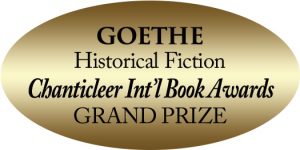 Congratulations to the 2017 Goethe Book Awards First Place Category Winners!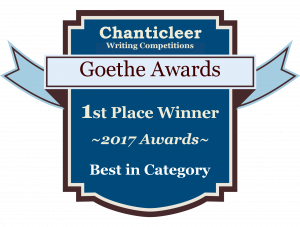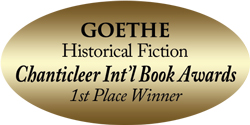 ---
The Goethe Grand Prize Ribbon for Historical Fiction Post 1750s 2016 was awarded to: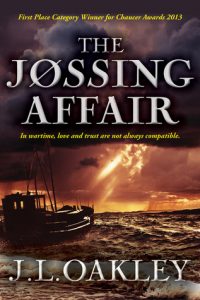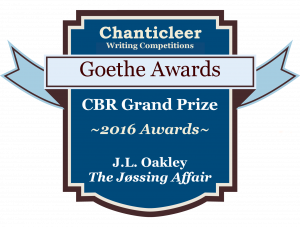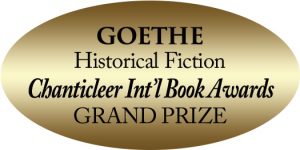 Congratulations to the 2018 Goethe Book Awards First Place Category Winners!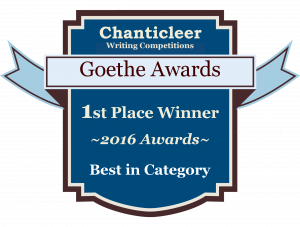 Women's Historical:

 

A

 

Seeping Wound

 

by Darryl Wimberley
Manuscript World Wars and Other Wars:

 

In Their Finest Hour

 

by Duncan Stewart
North American Turn of the Century:

 

The Depth of Beauty

 

by A.B. Michaels
Regency, Victorian, 1700s/1800s:

 

A Woman of Note

 

by Carol M. Cram
British/Europe Turn of the Century:

 

Silent Meridian

 

by Elizabeth Crowens
Historical Fiction Manuscript:

 

Running Before the Wind

 

by Carrie Kwiatkowski
20th Century:

 

The Boat House Cafe

 

by Linda Cardillo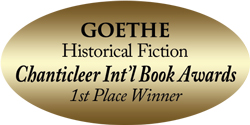 ---
The deadline for entering manuscripts and recently published works into the 2020 Goethe Book Awards is coming up fast! JUNE 30, 2019 is the deadline!
For more information, please click here!
Submit your manuscript or recently released Historical Fiction (post-1750s) to the Chanticleer International Book Awards!
Want to be a winner next year? The deadline to submit your book for the Goethe Awards is June 30, 2020. Enter here!
Grand Prize and First Place Winners for 2019 will be announced during our 2020 conference, #CAC20.
The Grand Prize and First Place for 2020 CIBA winners will be held on April 17, 2021.
Any entries received on or after June 30, 2020, will be entered into the 2021 Goethe Book Awards that will be announced in April 2022.
 As our 
deadline
 draws near, don't miss this opportunity to earn the distinction your historical fiction deserves!  Enter today!
The GOETHE Book Awards is a division of the Chanticleer International Book Awards – the CIBAs.
The 2020 winners will be announced at the CIBA  Awards Ceremony during #CAC20. All Semi-Finalists and First Place category winners will be recognized, the first-place winners will be whisked up on stage to receive their custom ribbon and wait to see who among them will take home the Grand Prize. It's an exciting evening of dinner, networking, and celebrations! 
---
Some events that occurred during  Goethe's lifetime:

1750 – The Industrial Revolution began in England
1756 – Wolfgang Amadeus Mozart was born in Salzburg Austria
1761 – The problem of calculating longitude while at sea  was solved by John Harrison
1765 – James Watts perfects the steam engine
1770 – Ludwig van Beethoven was born in Bonn, Germany
1774 – Goethe's romantic novel, The Sorrows of Young Werther, propels him into European fame
1774 – Goethe's play Gotz von Berlichingen, a definitive work of Sturm und Drang premiers in Berlin
1776 –  America's 13 Colonies declare independence from England. Battles ensue.
1776 – Adam Smith publishes the Wealth of Nations (the foundation of the modern theory of economics)
1776 –  The Boulton and Watt steam engines were put to use ushering in the Industrial Revolution
1783 – The Hot Air Balloon was invented by the Montgolfier brothers in France.
1786 – Le Nozze di Figaro by Mozart premiered in Vienna
1789 – George Washington is elected the first president of the United States of America
1780 – Antoine Lavoisier discovers the Law of Conservation of Mass
1789 – The French Revolution started in Bastille
1791 – Thomas Paine publishes The Rights of Man
1792 – Napoleon begins his march to conquer Europe
1799 – Rosetta Stone discovered in Egypt
1802 – Beethoven created and performed The Moonlight Sonata
1802 – A child's workday is limited to twelve hours per day by the British parliament when they pass their first Factory Act
1804 – Napoleon has himself proclaimed Emperor of France
1808 – Atomic Theory paper published by John Dalton
1811 –  Italian chemist Amedeo Avogadro publishes a hypothesis, about the number of molecules in gases, that becomes known as Avogadro's Law
1811 – Jane Austen's Sense and Sensibility was published anonymously. It was critically well-received
1814 – Steam-driven printing press was invented which allowed newspapers to become more common
1818 – Mary Shelley publishes Frankenstein
1832 – Goethe's Faust, Parts 1 & 2 are published posthumously (March 22, 1832)
In 1830, Eugene Delacroix  created Liberty Leading the People to epitomize the French Revolution. The movement officially began with the Storming of the Bastille on July 14, 1789, a day that is still celebrated in France.  The French people were rebelling against the extreme wealth of the French royal family who overtaxed and underpaid the people of France to the point where they could not even feed themselves and had nothing to lose by going to battle. They were starving to death.  The uprising of 1830 was featured in Victor Hugo's Les Miserables (1862)
Claude-Michel Schönberg and Alain Boublil's (1980s) musical can look at Delacroix's
Liberty Leading the People
and hear the lyrics of the song that serves as a call to revolution:
Do you hear the people sing? Singing a song of angry men? It is the music of a people. Who will not be slaves again.
Resources 
***New Yorker Magazine