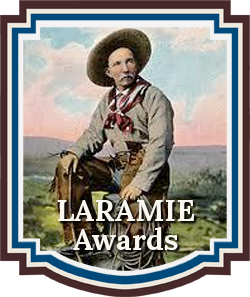 Please join us in congratulating and (reading) these top works in this classic American genre—the Western.  
Chanticleer Book Reviews is looking for the best books featuring cowboys, the wild west, pioneering, civil war, early North American History, and the Contemporary West! Submit your works today and we will put them to the test and choose the best among them in the LARAMIE BOOK AWARDS, a division of the Chanticleer International Book Awards (CIBA). 
Michelle Rene's HOUR GLASS  took home the Laramie Grand Prize Ribbon for 2017 and the OVERALL Grand Prize Ribbon for the Chanticleer Int'l Book Awards
Click on the Hour Glass book to order from Amazon
LARAMIE BOOK AWARD WINNERS for 2017, a division of the CIBA.
The 2017 books have all won a Chanticleer Book Reviews package!
Grasshoppers at Dusk

 by Kiki Watkins

Mist-chi-mus: A Novel of Captivity

 by J.L. Oakley

Sacrificial Lions

 by John Simons/David Simons

The Hour Glass by Michelle Rene ***LARAMIE GRAND PRIZE WINNER*** and OVERALL BEST BOOK Chanticleer Reviews
Away at War: A Civil War Story of the Family Left Behind

 by Nick K. Adams

Threads of Passion

 by T.K. Conklin

Desertion

 by Michael Aloysius O'Reilly

Death in the Black Patch

 by Bruce Wilson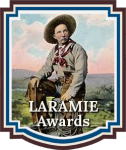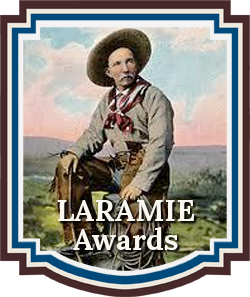 Jacquie Roger's HOT WORK IN FRY PAN GULCH: Honey Beaulieu Man Hunter Series took home the 2016 Laramie Grand Prize. Click on the cover for the Amazon link:
First Place Category Winners for 2016 are: 
Click on the hyperlinks to read their Chanticleer awarded reviews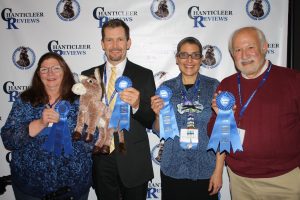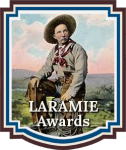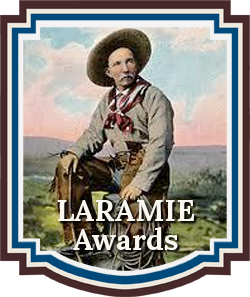 The Laramie Grand Prize Winner for 2015 was WIDOW: Flats Junction Series by Sara Dahmen (Originally titled Doctor Kinney's Housekeeper)
The Laramie Grand Prize Winner for 2014 was NOT ON MY MOUNTAIN by Jared McVay
Dale B. Jackson's UNBROKE HORSES was awarded the 2013 Laramie Grand Prize
Mystery:  Double or Nothing by Meg Mims
Historical Fiction:

 

 Because of the Camels

 

by Brenda Blair
Civil War:  Ford at Valverde

 

by Anita Melillo (ms)
Prairie Pioneer:  They Rode Good Horses

 

by Dale B. Jackson (ms)

Literary Western:  Unbroke Horses

 

by Dale B. Jackson
First Novel:  Confessions of  a Gunfighter by Tell Cotten (ms)
Best Manuscript:

 

Lick Creek

 

by Deborah Lincoln (ms)
Janet K. Shawgo's LOOK FOR ME was awarded the 2012 Laramie Book Awards Grand Prize.
Who will win the LARAMIE Book Awards Blue Ribbons for 2018?
The judging rounds will commence in August! Submit your works today!
The last day for submissions into the 2018 Laramie Book Awards is July 31, 2018.
Click here for more information and submission form! 
Don't Delay! Enter Today!