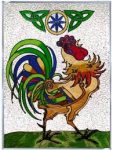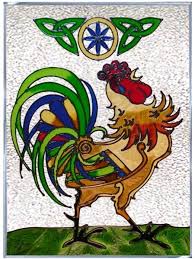 According to the Census Bureau, in 2011 one-third of the United States claimed some sort of Irish heritage. But on St. Patrick's Day, March 17th, that number shoots up to 100%.
After all, who couldn't use a wee bit o' luck of the Irish in their lives?
Growing up here in the United States, we would be in danger of getting pinched by our peers at school if we weren't wearing green (I'm sure this practice would get children booted from school nowadays…). We would also eat corned beef, potatoes, and cabbage for supper and maybe watch a parade on television. Far from being a national holiday, as it is in Ireland, we would do the best we could at claiming our (supposed) 1/32nd piece of Irish blood.
I must say, the holiday became much more interesting when I was in college…
St. Patrick's Day conjures images of leprechauns, pots of gold, rainbows, shamrocks, beer, and men in Aran sweaters with charming accents.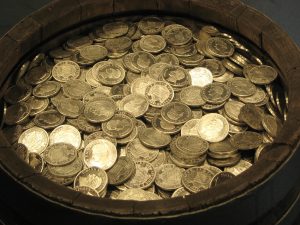 So, before you don your green, dig into your colcannon and corned beef, and show your love for all things Irish, we would like to offer our "pot of gold" in the form of our favorite reads that inspire us and captivate our imaginations.
Enjoy Our Selections for St. Patrick's Day Best Reads!
---
       Romancing the Magic!
– Love stories steeped in contemporary Ireland.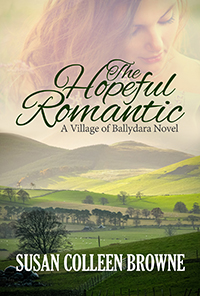 The Hopeful Romantic by Susan Colleen Browne is an old-fashioned love story that takes place in contemporary Ireland; it rings true about rediscovering happiness in what you already have, and to never lose hope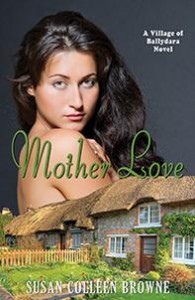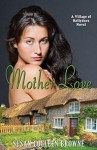 Mother Love Grainne knows exactly what her perfect man is like, the only problem is, her perfect man is getting married. Set in the Irish village of Ballydara, "Mother Love" is a story of family drama, Irish humor, and healing.
---
Concerning Dragons: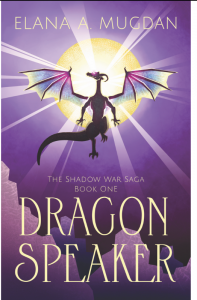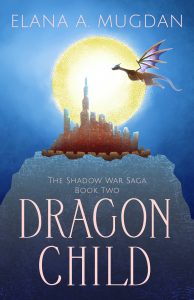 Elana Mugdan's Dragon Speaker & Dragon Child are the first two books in the Shadow War Saga and they're all about Dragons! How's that for starters?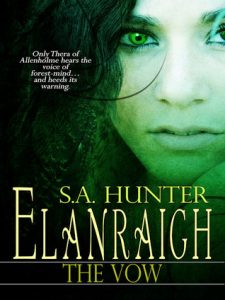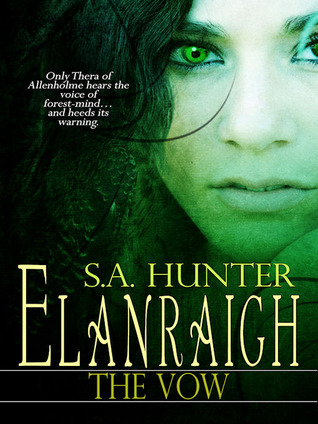 S.A. Hunter's Elanraich: The Vow is a high fantasy with a female heroine and women warriors set within a unique story construct where not all is good nor evil.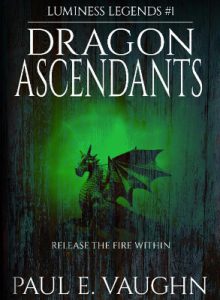 Paul E. Vaughn's Dragon Ascendants is about a boy comes of age when he learns his true heritage in a magical, mountainous land of dwarves, elves, men, and dragons is threatened by a powerfully malevolent force.
Dragon Ascendants is currently a SEMI-FINALIST in the 2018 CIBA  OZMA Awards for Fantasy novels. Good luck, Paul!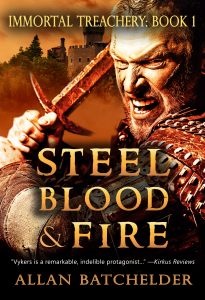 Allan Batchelder cooks it up with Steel Blood & Fire, one of our favorite reads that may or may not have dragons within… but you won't be sorry you picked it up!
Steel Blood & Fire is a SEMI-FINALIST in the CIBA 2018 OZMA Awards! Good luck, Allan!
---
A Bit o' Magic for the Wee Ones: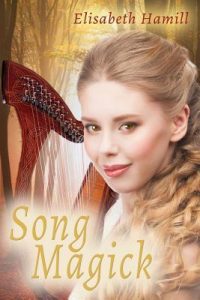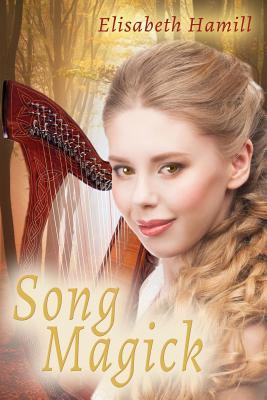 Elizabeth Hamill's Song Magick will have you spellbound!
Song Magick won First Place in the CIBA 2016 OZMA Awards for Fantasy novels.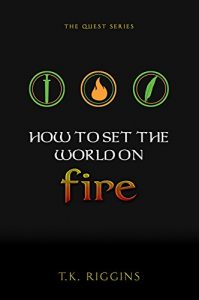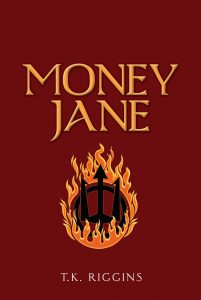 T.K. Riggins sets us all ablaze with his Middle-Grade fantasy, How to Set the World on Fire and Money Jane. Plenty of Magic here, trust us.
How to Set the World on Fire won GRAND PRIZE in the CIBA 2017 OZMA Awards for Fantasy novels!
Money Jane SEMI-FINALIST in the CIBA 2018 OZMA Awards is a for Fantasy novels! Good luck, T.K.!
---
Pot of Gold #Treasure!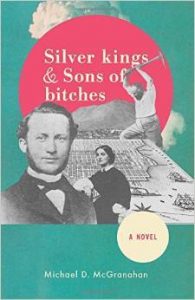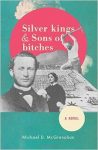 Silver Kings and Sons of Bitches by Michael D. McGranahan is a rough an tumble story taken from historical source materials surrounding the California Gold Rush… all with an Irishman complementing the cast of characters.
Silver Kings and Sons of Bitches won First Place in the CIBA 2014 Chaucer Awards for Historical Fiction novels!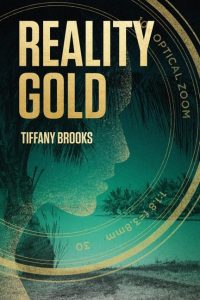 Tiffany Brooks' s Reality Gold is a Y/A novel where a girl tries to make good in a Reality television show where contestants try to find the buried treasure. Of course, they get way more than they reckoned for when the stakes are raised and the dangers are real.
Reality Gold is a SEMI-FINALIST in the CIBA 2018 Dante Rossetti Awards for Y/A Fiction! Good luck, Tiffany!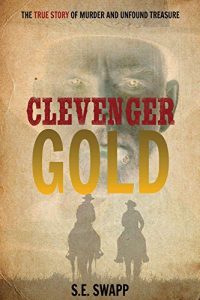 In Clevenger Gold: The True Story of Murder and Unfound Treasure, author S.E. Swapp takes us through the legend, the romance, the actual real-life treasure that is out there just waiting for you to find.
Clevenger Gold won First Place in the CIBA 2016 Laramie Awards for Western Stories.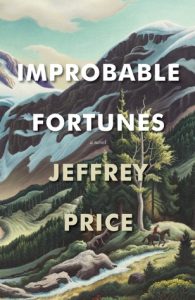 Jeffrey Price's Improbable Fortunes is a satirical treasure as "improbable" as the rebirth of the woe-begotten protagonist.
Improbable Fortunes won First Place in the CIBA 2016 Laramie Awards for Western Fiction!
Camelot's Queen and Daughter of Destiny
---
There are no Snakes in Ireland – except the ones in these mysteries!
Kaylin McFarren is one of our favorite authors and she has the Irish in her. Please forgive us for the generalization, but like most of her kin, Kaylin can tell a story!
Check out her books! Severed Threads, Buried Threads, Banished Threads, Twisted Threads; Kaylin won Grand Prize in the 2017 CIBA competition in the CLUE category for Twisted Threads!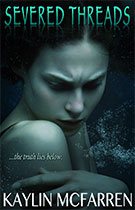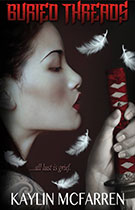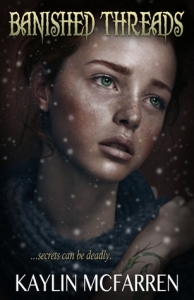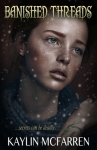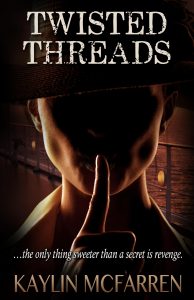 ---
Poets and Historicals…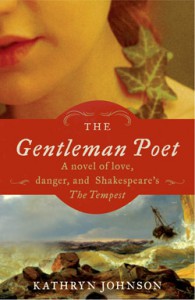 The Gentleman Poet: A Novel of Love, Danger, and Shakespeare's "The Tempest" by Kathryn Johnson
In The Gentleman Poet, Kathryn Johnson poses an intriguing question: did Shakespeare personally experience a shipwreck before he wrote The Tempest? Find out!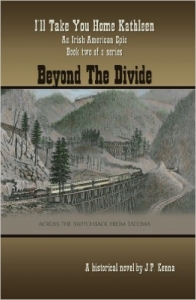 J.P. Kenna's I'll Take You Home Kathleen is a gripping tome of historical fiction that follows two Irish families who immigrated to the U.S. after Ireland's Great Famine. A well-researched and well-told story of the social, economic, and political currents of the late 1800s.
---
Of course, Laura Navarre is our go-to-gal for steamy romance…  Mistress Magick, Midsummer Magick, and Magick by Moonrise will comfort you if your pot of gold isn't all it's cracked up to be.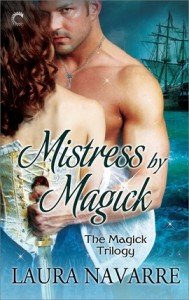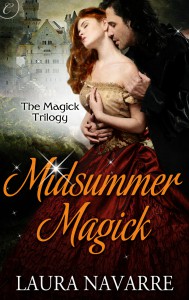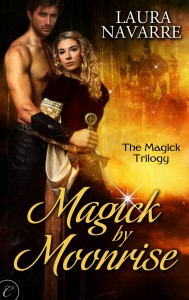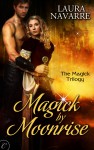 ---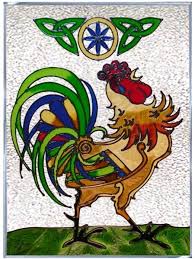 Choileach, Chanticleer's Irish cousin, wishes you this:  
May your heart be light and happy, may your smile be big and wide, and may your pockets always have a coin or two inside!
Happy St. Patrick's Day from Sharon & Kiffer and the whole Chanticleer Team!